Please note: Event details are subject to change. Event dates are displayed for Australia time zones.
Fight cards are updated to the best of our ability. For full and up-to-date fight cards prior to the event, please refer to the promotion as bouts can be added and cancelled without our knowledge. 

Wollongong Wars 8 (Fight Card and Ticket Information)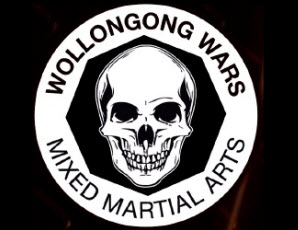 MMA EVENT
Fight Card
Mitch Harmison vs. Lincoln Bendall-Moon
Jamie Neco vs. Tudor Milosescu
Alex Gorka vs. Issa Chokr
Jamie Powell vs. Akol Bol
Matt Gibson vs. Sylvan Cellis
Rowan Parkinson vs. Chance Te Aranga Kohu
Taylan Cetin vs. Bryan Ruballos
Mick Meredith vs. Onur Oeniz
Ben Smith vs. Sam Marles
Alex Faughlin vs. Shai Krimotat
Submission Grappling
Colby Thicknesse vs. Mitch Holden
Tickets are available via ticketbo.com.au
*Last Updated: 15 July 2022
We may be paid commission from affiliate links listed in the calendar at no extra cost to you. The money earned through these links is an extra way of showing your support for the work we do at Fight News Australia.