Please note: Event details are subject to change. Event dates are displayed for Australia time zones.
Fight cards are updated to the best of our ability. For full and up-to-date fight cards prior to the event, please refer to the promotion as bouts can be added and cancelled without our knowledge. 

Eternal MMA 70 (Fight Card and Ticket Information)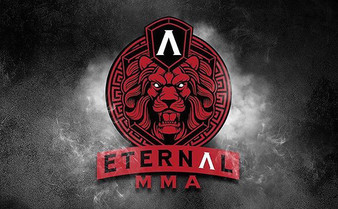 MMA EVENT
Fight Card (Pro):
Blake Donnelly vs. John Brewin
Coby Porter vs. Michael Stanoff
Semakadde Kakembo vs. Colby Thicknesse
Corey Lynch vs. Lachlan Stitt
Kimo Smith vs. Jasper Dunphy
Fight Card (Amateur):
Tasar Malone vs. Mack Gorrie
Brooke Jenkyn vs. Winona Greenhalgh
Dan Gall vs. Liam Stanyer
Osh Boonchu vs. Flex Pule
Robyn O'Neill vs. Alice Jackson
Marlin McMeekin vs. Nathan Fletcher
Darcy Johnson-Fennessy vs. Callan Mendyk
Mungcal vs. Harrison Tew
Fletcher Barnes vs. Darcy Wust
Tickets available via Eternal MMA
*Last Updated: 14 September 2022
We may be paid commission from affiliate links listed in the calendar at no extra cost to you. The money earned through these links is an extra way of showing your support for the work we do at Fight News Australia.