After an outstanding event last week at UFC 280, when Islam Makhachev defeated
Charles Oliveira to claim the UFC Lightweight Championship title, we now set our sights
to UFC 281, which will be held on November 13 (AEDT), at the Madison Square Garden, in New York City, and is expected to be one of the best UFC events of the year.
There are 13 fights scheduled for the Main Card, with the middleweight bout between
current champion Israel Adesanya and former Glory Middleweight and Light
Heavyweight champion Alex Pereira – two former rivals who previously met twice in
kickboxing matchups (both won by Pereira) –  poised to serve as the event's main attraction.
There is already a lot of excitement for the event and the main bout, with just a little
more than two weeks until the event. Oddsmakers like Bet365 – which offers the special
Bet365 Bonus Code NZ for placing sports bets – predict that match to be tight, with
Adesanya holding a little advantage against Pereira.
So, without further ado, let's examine what to anticipate from UFC 281, focusing
especially on the main event.
Israel Adesanya vs. Alex Pereira – UFC Middleweight Championship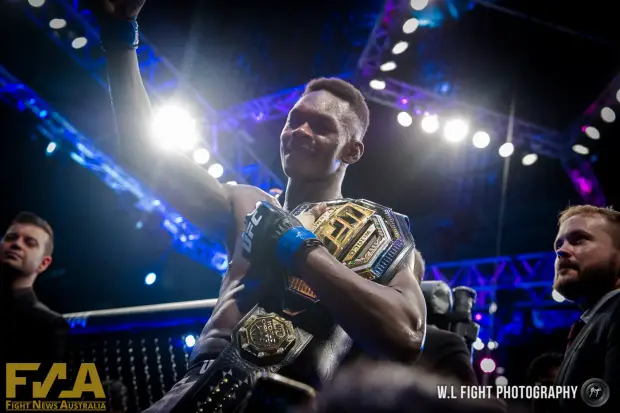 Israel Adesanya, a Nigerian-New Zealander who is 193cm tall and weighs 84kg, will be attempting to retain his title. However, while the early betting odds indicated that he was quite likely to do so, more support has emerged for his opponent as the bout has drawn closer.
In the UFC 281 odds, Israel Adesanya is a narrow favorite over Alex Pereira. The reigning champion will aim to defend his title for the seventh time in a row – he claimed the middleweight title for the first time in 2019 when he overcame Kelvin Gastelum by unanimous decision.
Since then, the former kickboxer has dominated the category, but his next opponent is quite different. Pereira's first-round KO win against Sean Strickland at UFC 276 should serve as a reminder of his potential. The Brazilian fighter, who has a perfect record in the UFC, is currently vying for the middleweight championship. Pereira is real, and his ascent to prominence has not been an accident.
Adesanya has a perfect record against all middleweight opponents he has faced so far, but the competition is growing stiffer. Pereira's explosive power demonstrates this.  Pereira also holds two wins over Adesanya in kickboxing, including knocking the Kiwi out cold in their last outing.
Despite the surge of support that his opponent is receiving, Adesanya is a more skilled fighter now than he was five years ago and should be considered the fight's likely winner.
Carla Esparza vs. Weili Zhang – UFC Strawweight championship
Carla Esparza, who is making her first strawweight title defense against Zhang, is a significant underdog.
Weili Zhang, a former champion who lost her most recent title contest to Rose Namajunas at UFC 268 for a second time, is eager to reclaim her former crown. Her first encounter with Esparza will be at UFC 281.
Zhang is without a doubt the superior fighter in terms of raw athleticism and strength. When grappling, she has a lot of raw strength, and she also has excellent striking abilities. In her previous bout, the Chinese behemoth dispatched Joanna Jędrzejczykk with ease. Her knockout abilities are strong enough to dominate almost any opponent.
Additionally, Esparaza's strawweight title victory over Namajunas at UFC 274 was achieved in the least convincing way possible.
Dustin Poirier vs. Michael Chandler
The fight between Dustin Poirier and Michael Chandler, in which the 36-year-old Chandler aims to defeat the former interim lightweight champion, will undoubtedly spark a lot of interest in the MMA world.
Poirier's two victories over Conor McGregor stand out among his MMA accomplishments. This would earn him a title match, which he lost to Charles Oliveira at UFC 269, for the second time. In the end, Poirier is a great striker, but his competitors are also quite good.
Chandler is a high-energy, aggressive fighter who frequently attempts knockouts in the opening rounds. Additionally, this three-round fight is to his benefit. Chandler is incredibly strong, and his hitting prowess is apparent. He might easily defeat Poirier if he doesn't put all of his efforts into the first stages of the fight.
Eternal 71 Results: Rod Costa submits Shaun Etchell to claim Eternal bantamweight title