Australasian MMA talent was on full display today with Alex Volkanovski, Israel Adesanya and Luke Jumeau scoring big victories on the UFC 221 preliminary card in Perth.
Israel Adesanya shows his star potential at UFC 221
Israel Adesanya has put the middleweight division on notice securing a second round TKO victory over Rob Wilkinson.
The first round started with Wilkinson heavily pressuring Adesanya and holding him against the fence. Wilkinson managed to hold the Kiwi based Nigerian against the fence before securing takedowns on a couple of occasions, but Adesanya was quick to pop up back to his feet.
With the second-round starting, Wilkinson was unable to get the fight to the ground and Adesanya started to showcase his elite striking skills. Adesanya cut the cage and displayed outstanding head movement, before picking his shots to eventually wear Wilkinson down and finish him in the second round.
Equally as impressive as Adesanya's striking display was his showmanship, which was on full display when speaking with UFC commentator Jon Anik in the cage after the fight.
"I just want to stay something to the UFC fighters," Adesanya told Jon Anik in the cage after the fight. "I see you guys creeping on my Instagram, you're watching me and I've been watching you, but when you see me you act like you don't know me.
"Boy you know who I am now!" Said Adesanya.
The Stylebender has arrived in the UFC.
Alex Volkanovski puts on ground 'n' pound clinic at UFC 221
Alex Volkanovski has drawn comparisons to Khabib Nurmagomadov from UFC colour commentator Jimmy Smith after dismantling his opponent Jeremy Kennedy.
Volkanovski once again showed relentless top pressure, taking Kennedy to the ground and applying vicious ground 'n pound to get the TKO victory in the second round.
In defeating Kennedy, Volkanovski handed him his first professional loss, and secured his 4th straight UFC win in the process, taking his professional record to 16-1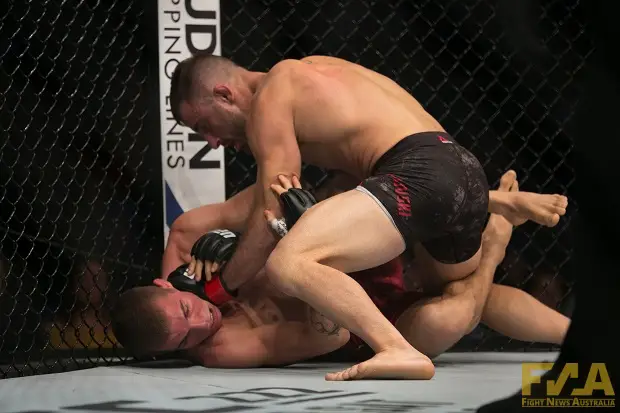 In the post-fight press conference, Volkanovski said he wants to fight three more times this year and wants a ranked opponent next.
Luke Jumeau secures dramatic come from behind victory at UFC 221 in Perth
If the fans were a bit sleepy when they turned up to Perth Arena they were quickly woken up after a thrilling first fight between Luke Jumeau and Daichi abe.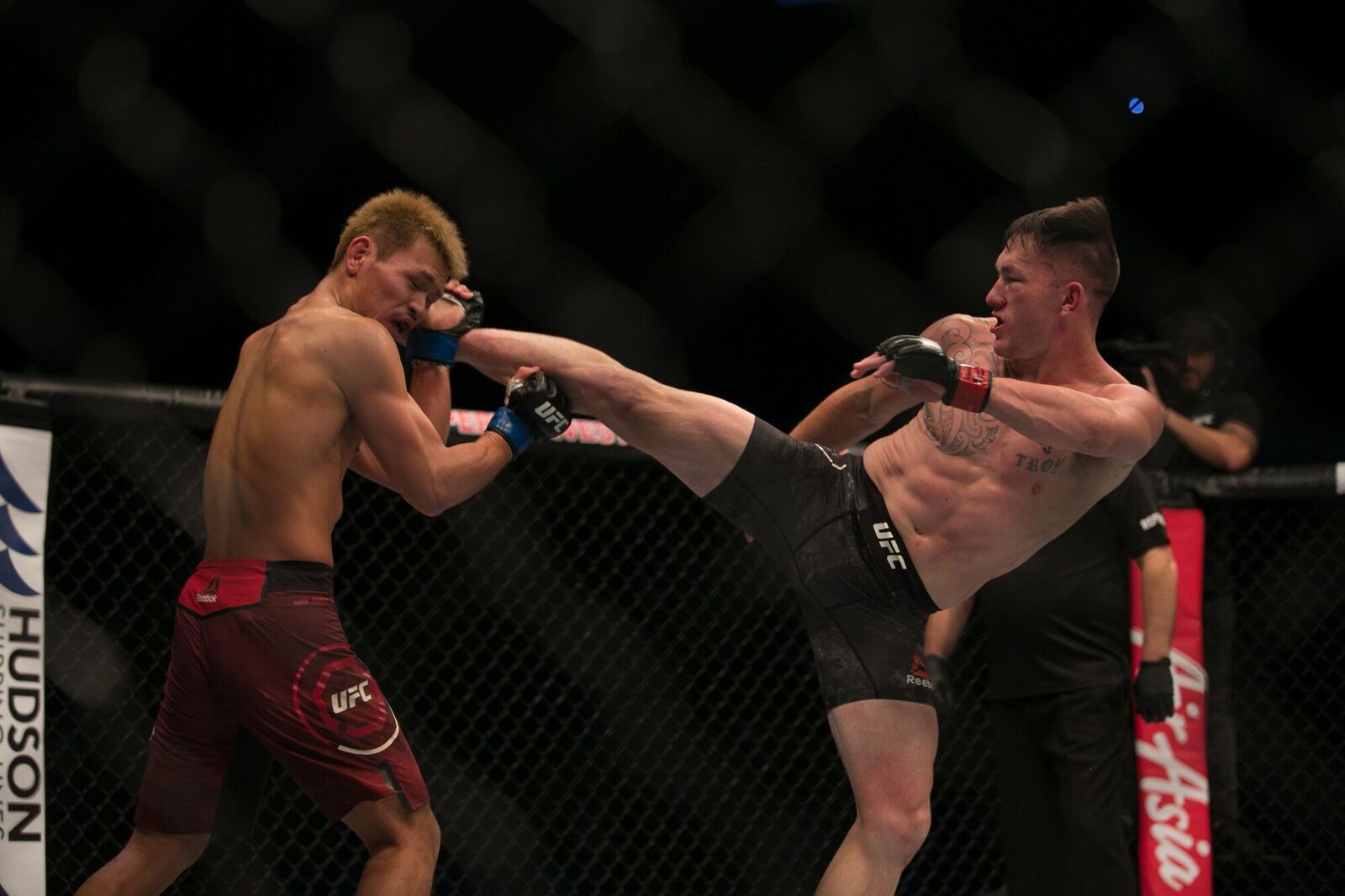 The Kiwi fighter Jumeau showed true heart and determination to come back from behind after nearly being finished in the first round. Jumeau managed to weather the early onslaught and take control of the fight as Abe started to tire. In the final moments of the third round, Jumeau droped Abe to the canvas and would have finished him if it weren't for the sound of the bell.
The win is a particularly impressive one for Jumeau who handed Abe his first career loss. The win is Jumeau's second inside the Octagon and brings his professional record to 13-4.
Ben Nguyen suffers heavy defeat
Brisbane based fighter Ben Nguyen failed in his opportunity to climb up the rankings suffering a devastating loss to number four ranked Jussier Fromiga.
Formiga earned a performance of the night bonus for his effort that saw him knock Nguyen to the ground with a devastating spinning back fist.
Formiga proceeded to follow Nguyen to the canvas and quickly secured the back, before sinking in a rear-naked-choke.
The loss is Nguyen's second in the UFC after wining his last two fights. The loss brings his record to 18-7.
Full results from today can be found here.
John Wayne Parr talks UFC 221 Australian MMA, and possibly becoming Chris Weidman's next sparing partner