John Wayne Parr (JWP) is one of Australia's most successful athletes, and perhaps its most decorated combat sports star. FNA sat down with the 10-time world Muay Thai champion to talk UFC 221 in Perth, Australian and New Zealand MMA, plus hanging out with UFC Middleweight top contender, Chris Weidman.
JWP's Boonchu gym is hallowed ground in the world of Australian combat sports and no stranger to UFC and martial art superstars. Mark Hunt and his team, are among a regular group of world-class athletes who spend time there during fight camps.
JWP said it was an absolute honour to have Hunt and a handful of Australian fighters preparing for UFC 221, at his gym on the Gold Coast, Queensland.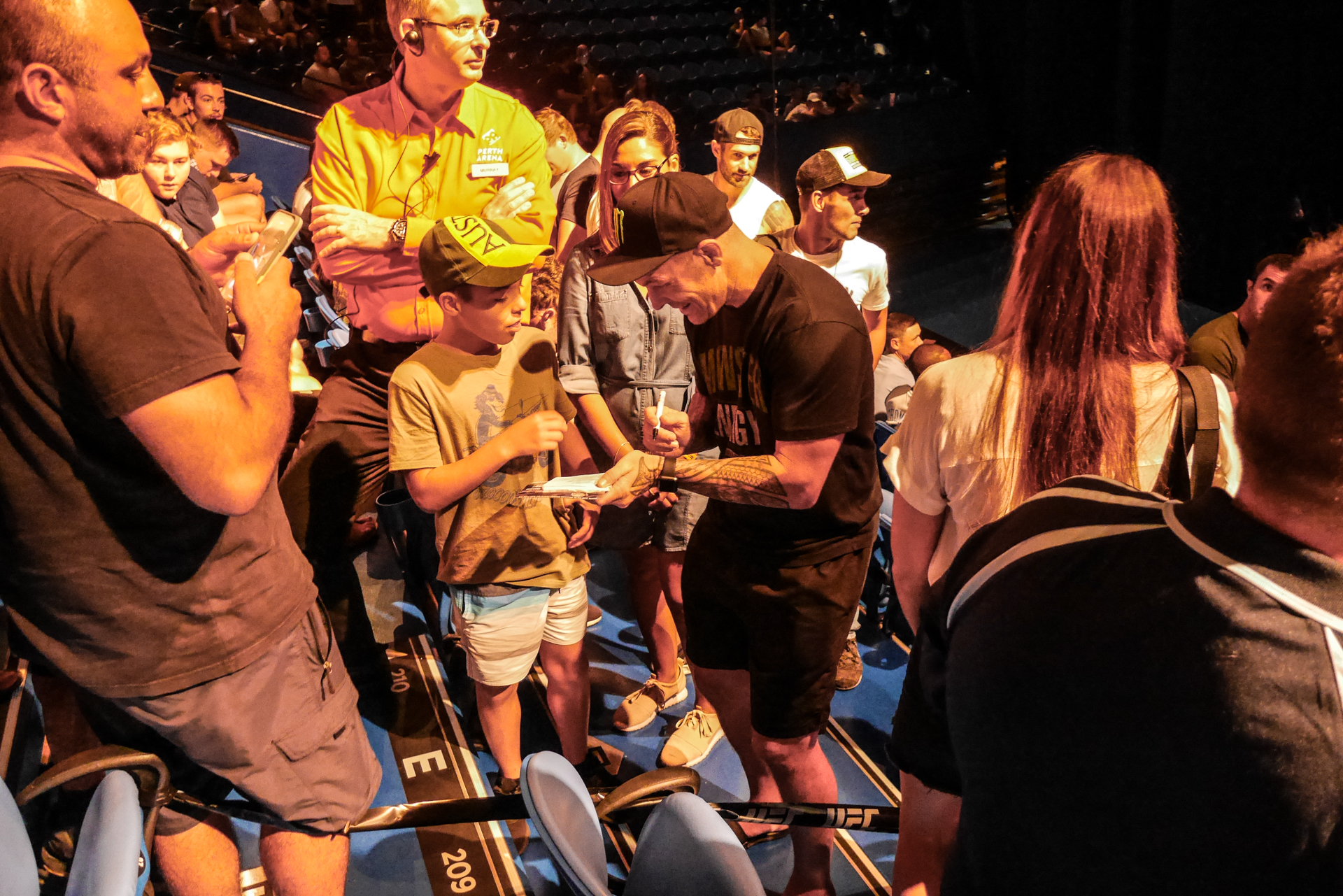 "All the boys are cool, when mark comes to the gym he's got an entourage of about 15-20 people and no ones under 100 kilos, it's land of the giants,"  said Parr.
Undefeated UFC heavyweight Tai Tuivasa and his UFC light heavyweight brother-in-law, Tyson Pedro, were also among the Australian fighters putting in work at Boonchu, ahead of UFC 221 in Perth.
"Queensland and Western Australia have always been big hubs for Muay Thai and boxing, and we're just producing more and more talent," Parr recounts.
"Australia has so much talent, so much potential, the only thing we have problems with is the Americans, they wrestle in high school, and its such big part of MMA. With the takedowns and everything else it's really hard to stop them getting it to the ground, but striking wise we're pound-for-pound with the best fighters in the world."
With top prospects, and expert strikers like Jake Matthews, Israel Adesayana as well as the 'Super Samoan' Mark Hunt weighed in and ready for UFC 221, JWP can't wait to see Australia and New Zealand showcase their skills on a world stage.
There will be 10 Australian and New Zealand fighters taking to the octagon on Sunday and Parr knows the majority, he knows what it means to them.
Nothing better than flying the flag for your country, in your country.
Although, he's disappointed Australian Middleweight champ Robert Whittaker won't be in Perth, he agrees that UFC 221 will surprise a lot of people.
https://www.instagram.com/p/Be-Zp1DnSrX/?taken-by=johnwayneparr
In the lead up to the UFC's Perth debut, Parr has been spending a lot of time withe UFC Middleweight contender Chris Weidman, and the two seem to be inseparable.
Meeting for the first time on Monday after chatting back and forth on social media, the two fighting legends "gelled" straight away, said Parr.
"I've been teaching him the Aussie way of shenanigans, it's been non-stop laughter for the last five days."
"It's very surreal when these guys come from overseas, they hit me up on Facebook, and just want to come out and train with me, it's very humbling."
JWP informed fight news Australia that he's currently been in discussion to head over to the US, as a sparring partner for Weidman in his next UFC fight camp. However, they aren't ready just yet to officially confirm it will go ahead.
Parr will be in the crowd Sunday for the first ever UFC event in Western Australia.
Yoel Romero misses weight – Has two hours to cut three pounds