Becoming a star in the UFC today is the key to being a success in the industry. In recent years, the sport of MMA has increased in popularity particularly in Australia and New Zealand which is reflected in the talent that is being produced. This article looks at the potential fighters from Australia and New Zealand that can make the step to stardom during 2019.
5) Daniel Hooker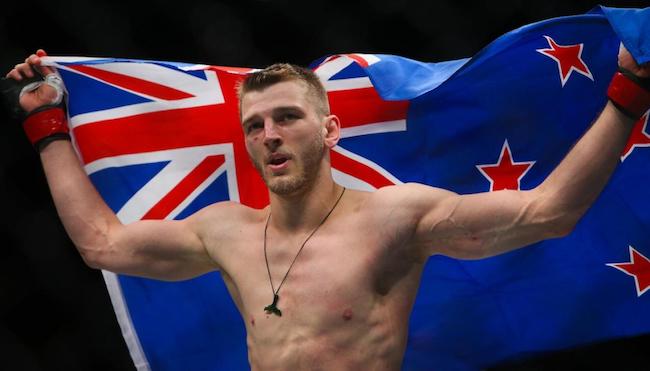 2018 felt like a resurgence for the Kiwi lightweight. Four wins in a row through 2017 and 2018 had Hooker looking like a top 10 fighter in the lightweight division. In December, he faced off with Edson Barboza and unfortunately lost the fight, but his gritty performance and ability to take Barboza's shots left many fans high on Hooker. Going into the new year he can build off those fans and make a strong run towards the top lightweights in the UFC.
4) Tai Tuivasa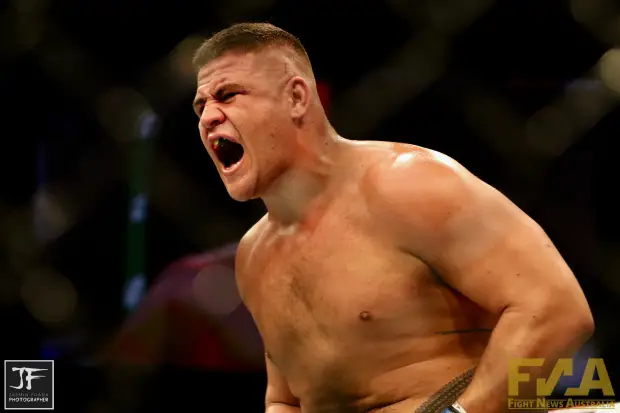 Tuivasa suffered his first career loss to Junior Dos Santos in 2018. While that stopped a lot of the momentum Tuivasa had, it's important to note that he has only had nine pro fights and is 25 years old. Tuivasa hasn't been fighting for too long and the experience he gained from fighting a former heavyweight champion can be a great benefit to his growth as a fighter. His brawling style and attitude have made him a favourite amongst fans, getting himself a notable win in 2019 could be the kickstart Tuivasa needs to become a star.
3) Alex Volkanovski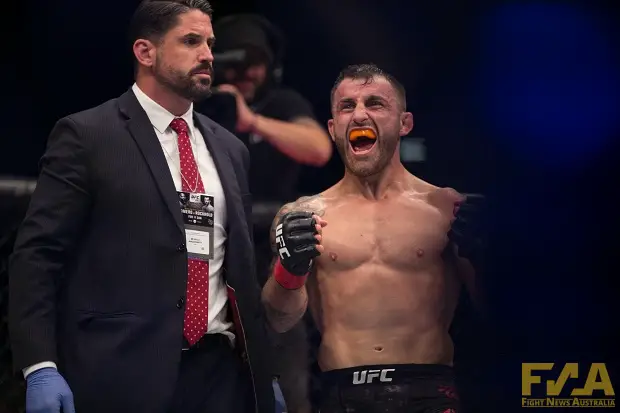 19-1 and riding three victories in 2018, with the centrepiece of that run being a TKO win over former title contender Chad Mendes. After the fight, Volkanovski claimed to be featherweight king Max Holloway's 'worst nightmare in the featherweight division' and wants a shot at the title. If Volkanovski gets to a title fight in 2019, there is no doubt that becoming Australia's second UFC champion could shoot Volkanovski into superstardom.
2) Robert Whittaker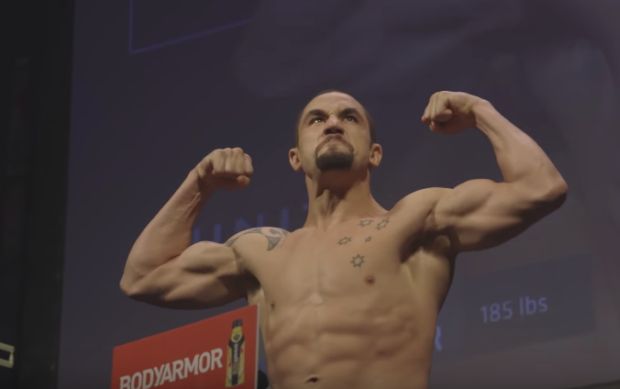 28 years old and headlining his fourth show in February, Whittaker is the pinnacle of Australian MMA. Coming off only one fight in 2018, Whittaker is looking to put behind his injuries and have a successful 2019 starting with Kelvin Gastelum at UFC 234 in Melbourne, Australia. Exposure after being shown to the US fans whilst coaching on The Ultimate Fighter, the potential of success this year goes beyond Kelvin. Should Whittaker win this fight the potential big fights that are available are huge. Earlier this week welterweight champion Tyron Woodley on Ariel Helwani's MMA show claimed, "Middleweights better watch out too, I might slide up on one of y'all".
A champion vs champion showdown is common in today's UFC, so the potential matchup could prove to be a big moment for Whittaker. Along with this a win for both he and New Zealand's standout Israel Adesanya at UFC 234 could set up a Tasman showdown for the middleweight belt.
1) Israel Adesanya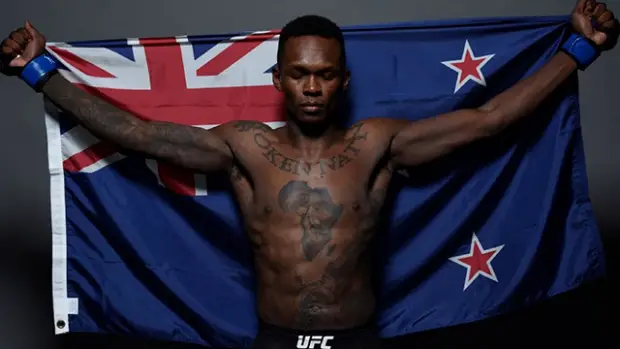 2018's breakout fighter of the year, The Last Style Bender competed four times for four wins last year. Booked for the biggest fight of his career Israel faces the former middleweight champion Anderson Silva at UFC 234. Anime loving, trash talking and super talented, Adesanya has all the potential to be a star. A win against Silva would put Adesanya right into title contention, a potential fight against Robert Whittaker would be the biggest fight in Australian and New Zealand history and would catapult Adesanya into superstardom should he win. Israel has begun to become a fan favourite and if he can push into the title picture he would be a huge star on the UFC roster.
Honorable mentions
Megan Anderson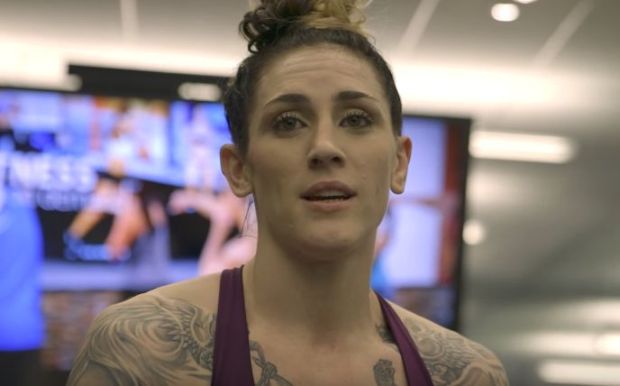 After a rocky start to her UFC career with a loss to Holly Holm in Chicago at UFC 225, Anderson returned to action in December and won her fight, kind of. An unfortunate toe to the eye early on left Zingano unable to defend herself and resulted in an anti-climactic win for Megan. Megan could potentially be ranked on this list; however, the 145-pound women's division is up in the air after Cyborg's loss. Since the future of the division is uncertain it makes it difficult to know what the future holds for Anderson.
Jake Matthews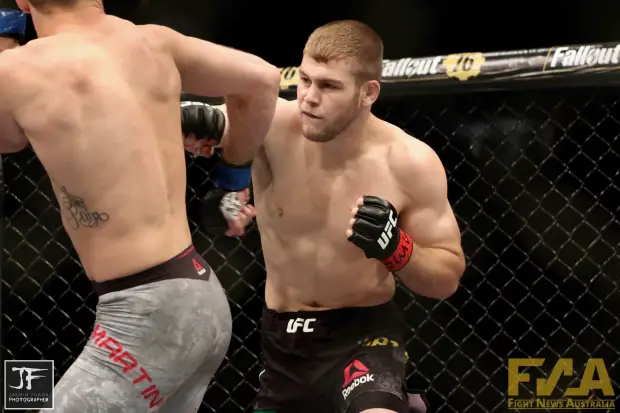 Three fights in 2018, Matthews went 2-1. In the shark tank of the welterweight division, it is hard for people to make a name for themselves. Matthews is only 24 years old but has been in the UFC since 2014. As a developing fighter going up against the best of the best can either be detrimental or help you become a better fighter. 2019 could be the year the fans find out which it is for Matthews. The potential for Matthews is high but becoming a star this year is unlikely, but the future could be positive for the young Melbourne fighter.
ONE STEP CLOSER: Jim "The Brute" Crute vs. Ryan "Superman" Spann