New Zealand's newest UFC fighter has proven why the flyweights deserve to remain in the UFC.
In a thrilling flyweight bout, Kai Kara-France picked up a unanimous decision win over Elias Garcia.
Kara-France had to battle through adversity throughout the fight after being dropped in the first round and being forced to battle out of a triangle in the second.
"I gave my coach a heart attack there a few times," Kara-France said in the post-fight press conference.
"You could see my experience in that fight, I was down in the first round but I just had to push through and you saw that."
Despite A couple of close calls, Kara-France dominated the majority of the fight. The experience of Kara-France was on full display as he showed composure and an amazing ability to scramble and stay away from Garcia's submission attempts and land heavy ground and pound.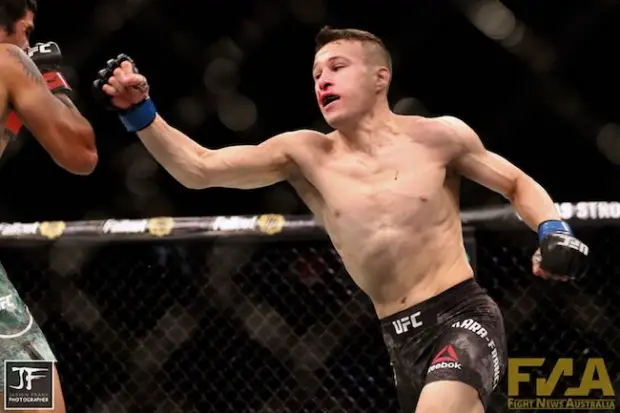 There were moments throughout the fight that Kara-France continuously landed heavy shots on Garcia. Garcia, however, showed amazing durability as he continuously managed to do just enough to prevent the referee from intervening.
Kara-France has been dreaming of this moment since he was a child and wants a quick turnaround and hopes to fight at the upcoming UFC 234 card in Melbourne.
"I've pictured this for a long time," Kara-France said.
"I've been in this sport for more than nine years now, I've taken the hard route and hopefully I can stay. I want to get on that Melbourne card with my teammate Israel.
I want a quick turnaround, I'm here to hopefully save the flyweight division."
Israel Adesanya predicts he will "Anderson Silva, Anderson Silva" at UFC 234 in Melbourne