One boxer in his prime. The other 15-years past it. The result could only go one way.
It didn't take long as Michael Zerafa fulfilled a boyhood dream by taking on Anthony Mundine and in the process sent Mundine into retirement with a first-round knock-out of the former world champion.
Mundine never got going as he was outboxed from the opening bell. The speed wasn't and hasn't been for a while for Mundine as Zerafa landed an early left and swarmed the 45-year-old with heavy punches. Mundine dropped but quickly got back to his feet. After the bout restarted it would take Zerafa less than 20-seconds but this time he sent Mundine down for good, connecting with a crisp right that sent Mundine to the canvas. The referee immediately halted the bout.
The fight was officially called at 2:09 of the opening round as Zerafa claimed the WBA Oceania middleweight title.
Mundine wasn't down for long and the two boxers embraced in a nice sign of sportsmanship after the conclusion of the bout. Mundine was interviewed in the ring after his bout and was asked about retirement.
"Definitely, that was it for me win lose, or draw. Even if I had won, I would have hung them up," before declaring, "I haven't got the heart anymore to do it."
Zerafa thanked Mundine and his team for taking the fight acknowledging that he had been dreaming about this match-up for 15-years before turning his attention to Tim Tszyu.
"It's time! Tim Tszyu, pardon my French, stop f***ing running, it's time to fight.
Zerafa moves to 28-4 while Mundine (hopefully) finishes his career at 48-11.
In the co-main event of the night, Shannon O'Connell and Chernaka Johnson put on a quality display of boxing as they clashed for the WBA Oceania female bantamweight title. Johnson had a fair bit of pep in her step, firing heavy shots against O'Connell who remained technically sound and hard to hit. The bout went to the judges' scorecards where O'Connell claimed the split decision.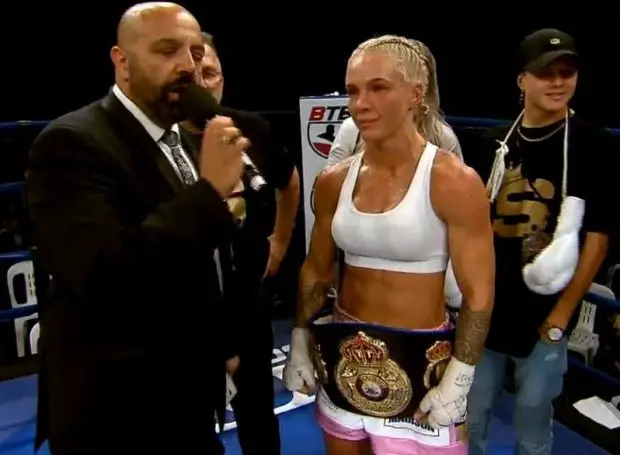 Brisbane-based French boxer Faris Chevalier put on superior performance defeat Blake Capparello via unanimous decision. Since losing his debut back in 2012, 34-year-old Chevalier has racked up 12 wins on the trot with the win against Capparello being his biggest to date. The current Australasian super-middleweight title holder, Chevalier adds the WBA Oceania light-heavyweight title to his trophy case.
The event took place at Bendigo Stadium in Victoria and was streamed live via Epicentre.tv
LIVE – Anthony Mundine vs. Michael Zerafa/O'Connell vs Johnson Results