Two undefeated prospects will go head-to-head as Matchroom boxing makes its Australian debut this Saturday in Brisbane.
Hometown favourite Liam Paro brings a 22-0 (13 KOs) record to the bout and puts his WBO Global super lightweight title on the line against Brock Jarvis who comes into the contest with an equally impressive 20-0 (18 KOs) record.
At the time of publishing, Paro is listed as the 1.57 favourite in head-to-head betting according to sportsbet.com.au while Jarvis will pay you 2.65.
Also scheduled on the card will be undefeated heavyweight prospect Demsey McKean as well as the return of Commonwealth Games gold medallist Skye Nicolson.
How to watch Liam Paro vs Brock Jarvis in Australia?
The blockbuster card will be streamed exclusively in Australia on DAZN. 
The streaming service is a great addition to the combat sports broadcasting landscape and features a host of boxing's biggest match-ups
Sign up to DAZN here and watch hours of boxing for only $13.99 per month
While DAZN has increased the subscription price to $13.99 monthly however considering blockbuster boxing bouts can cost in excess of $50, the monthly subscription price to watch some of the best in action is still great value.
What time will Brock Jarvis vs Liam Paro take place in Australia?
The card will take place at the Southbank Piazza in Brisbane, Queensland on Saturday, 15 October 2022.
A special 'Before the Fight; coverage is set to commence at 4:15pm AEST with the card commencing at 6pm AEST. The main event fighters are expected to make their ring entrances at about 9:30pm AEST.
As is the case with boxing events, this is just an estimation and you should set your alarms early to make sure not to miss it.
What about watching it globally and in New Zealand?
The card will be streamed live on DANZ in all regions as part of the regular DAZN subscription.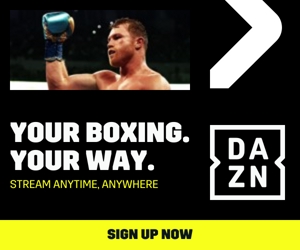 Full Liam Paro vs Brock Jarvis fight card
Liam Paro vs. Brock Jarvis
Abdoulaye Mayweather vs. Cesar Mateo Tapia
Demsey McKean vs. Patrick Korte
Skye Nicolson vs. Krystina Jacobs
Ben Cameron Hands vs. Rocky Ogden
Dylan Biggs vs. Mirko Pizzi
Jalen Tait vs. Rhys Evans
*Last Updated: 13 October 2022
When you purchase something from the affiliate links shown on this page, we may earn a small commission at no extra cost to you.