To say Anderson Silva is excited to be in Australia is an understatement.
The former UFC middleweight champion greeted the media today in Sydney ahead of his showdown with Israel Adesanya in Melbourne next week.
Overlooking the Sydney Harbor bridge towards the Sydney Opera House, Silva could hardly contain his excitement.
"Oh wow, I can't believe I'm in Australia," Silva said with a cheerful grin from ear to ear.
"I'm very happy. It's my first time in Australia and I feel very lucky. I love this city and I love the people here and I will do the best for my fans".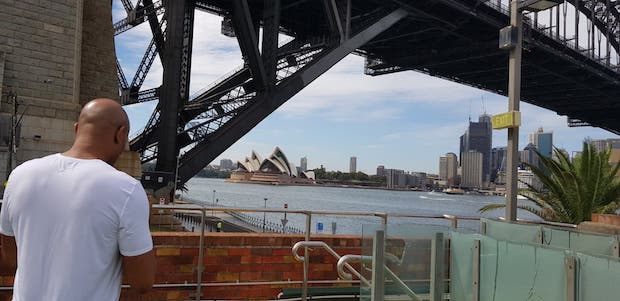 Silva has entertained UFC fans for over ten years now putting on some of the most unbelievable displays of brilliance the sport has ever seen.
His uncanny ability to finish a fight at a moment's notice has made him widely considered to be one of the greatest fighters of all time. Silva is eager to put on another spectacular performance when he lines up across the Octagon from Israel Adesanya next Sunday.
"Israel, let's put on something special for the fans," Silva said.
"The fight is important for me but more important is to give a big show for my fans here in Australia. This is going to be a big event and the UFC is doing something special for everyone."
Despite Silva's past brilliance, the 43-year-old has only won one fight in the last five years and questions have been raised about whether Silva is too old to still be competing at the highest level.
"A lot of people talking about that I'm old, but I am not old," Silva said
"I think only people are old if they think that inside their head and I don't need to prove nothing more for anybody."