Even before Israel Adesanya was a part of the UFC's roster fans were comparing him to all-time greats such as Jon Jones and his upcoming opponent Anderson Silva. These opinions were based on his striking prowess, finishing ability and confidence inside the cage.
In a recent media scrum, Anderson was asked what he thinks about these comparisons.
"I think Israel is a great fighter," Silva said.
"But he is not my clone. He's not a better version of me.
I'm very lucky to have this opportunity in my life to fight a young talent that people say is a better version of me".
https://www.instagram.com/p/BtMT-IJAml_/
The two middleweights will square off in just under two weeks at UFC 234 in Melbourne as the co-main event.
In an interview with the UFC, talking about Anderson being the greatest of all time, Adesanya responded with "I'm from Nigeria, I've been eating goat meat since I was a kid".
While confident he can beat Silva, Israel still has great respect for the Brazilian saying that is was Anderson that showed him you don't have to be a heavyweight to be dominant in this sport.
"UFC 90 I saw him live, in the first round he used like 10 different styles and in the second round some telekinesis to dismantle his knee and I said who is this skinny black guy."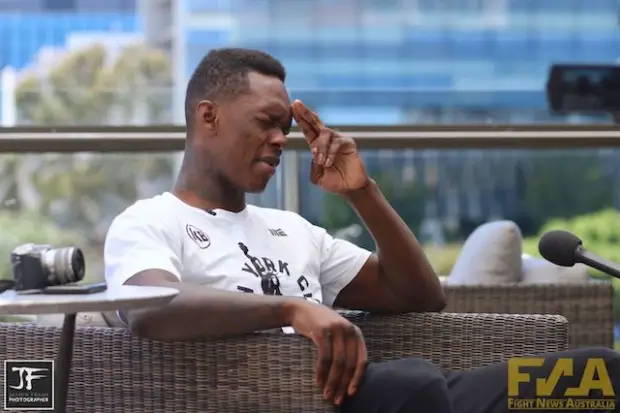 "Everyone thinks you have to be like Arnold Schwarzenegger, but then this skinny black guy comes in and runs through everyone. He inspired me, I looked up to Anderson, I still do but he's not me, you're dealing with a different beast."
UFC 234 takes place Rod Laver Arena in Melbourne on PPV on Sunday, Feb 10.
UFC 234: Alex Gorgees out; Callan Potter steps in to face Jalin Turner in Melbourne