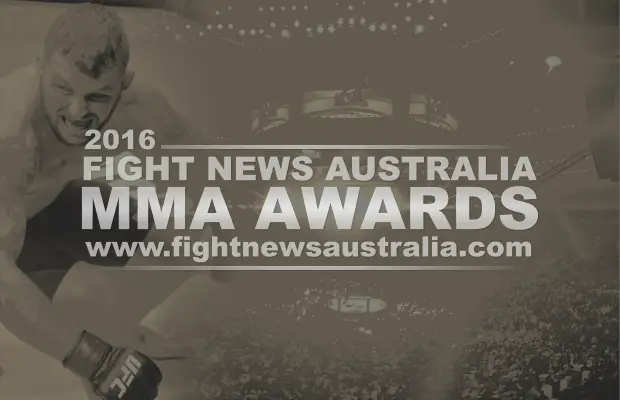 Below are the 2016 Fight News Australia MMA Award winners. Congratulations to all the fighters and thanks to everyone who voted.
The winners are divided into two groups — the fan's vote winners and the panel's vote winners. This year's media panel comprised of Dave Mac and Nate Gielis from the This Week in MMA podcast, freelance writer Neil Rooke and Fight News Australia's Emma Challands, Chris and Mike (award guidelines and judging criteria can be found here).
The full list of 2016 nominees can be found here.
AUSTRALIAN INTERNATIONAL FIGHTER OF 2016
1st) Robert Whittaker (PMA Sydney): 2-0 in 2016 (Fan Vote: 25.23%)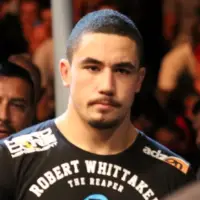 2nd) Damien Brown (Integrated MMA): 2-1 in 2016 (Fan Vote: 19.66%)
3rd) Martin Nguyen (KMA Top Team): 2-0 in 2016 (Fan Vote: 14.37%)
* Panel's Vote Winner: Robert Whitaker

AUSTRALIAN DOMESTIC MALE FIGHTER OF 2016
1st) Alexander Volkanovski (Freestyle Fighting Gym): 2-0 in 2016 (Fan Vote: 24.09%)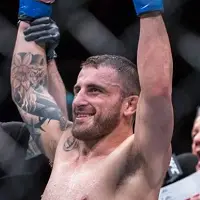 2nd) Alex MacDonald (Integrated MMA): 3-0 in 2016 (Fan Vote: 21.12%)
3rd) Darwin Sagurit (Australian Top Team): 3-0 in 2016 (Fan Vote: 17.20%)
* Panel's Vote Winner: Alexander Volkanovski

AUSTRALIAN FEMALE FIGHTER OF 2016
1st) Megan Anderson (Glory MMA & Fitness): 3-0 in 2016 (Fan Vote: 34.70%)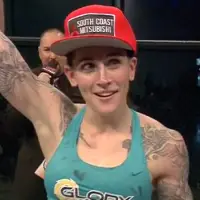 2nd) Jessy Rose-Clark (Syndicate MMA): 1-1 in 2016 (Fan Vote: 17.44%)
3rd) Amira Hafizovic (Australian Top Team): 1-0 in 2016 (Fan Vote: 16.20%)
* Panel's Vote Winner: Megan Anderson

AUSTRALIAN BREAKTHROUGH FIGHTER OF 2016
1st) Issac Hardman (Integrated MMA): 4-0 in 2016 (Fan Vote: 21.82%)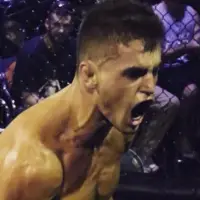 2nd) Jim Crute (Stewies house of BJJ/Team Greco): 3-0 in 2016 (Fan Vote: 21.21%)
3rd) Tyson Pedro (Lions High): 4-0 in 2016 (Fan Vote: 17.29%)
* Panels Vote Winner: Tyson Pedro